What's the point in having boiler cover, and what should you look out for when you're thinking about switching?
Admittedly, we may be a little biased, but at O'Neil Care, we believe that Boiler Cover is as essential as any other compulsory type of insurance or cover out there like buildings insurance, car insurance, and life insurance. All of these products protect against the risk of something going wrong. They can also relieve customers from the hassle, panic and expense that comes with being uninsured. As a result, the safety net of cover is worth it when you consider the large repair costs of breakdowns.
The Facts
Back in 2017, 'Which?' reported that around a fifth of UK homes experienced a boiler or heating system breakdown each year. Across Ayrshire, that's equivalent to 35,000 households every year that have to sort out a heating issue, and about two-thirds of those occur across Autumn and Winter. 'Which?' also estimated that the average repair cost was £270 (more like £290 in 2021). With 5% of households experiencing a bill of £1,250 (or £1,343 today). Without boiler cover in place, and based on 2021 equivalent prices, households across Ayrshire would be spending £11,992,750 on boiler repairs per year. If you compare that to the cost of those 35,000 households taking out O'Neil Care Gold (£15.50 per month with no call-out fee), Ayrshire residents could collectively save a massive £4,650,000, the equivalent of over £130 per household! 
The overall savings on boiler cover is clear. But what about the other benefits? And what should you look for from suppliers? There are several factors to consider:  
Priority Access
You are our number one priority on O'Neil Care. Customers paying a monthly/annual fee for boiler cover receive priority services over customers looking for a one-off boiler repair. It is especially inconvenient if you are the person without cover and in need of an engineer, so make sure to sign up if you haven't already.
Gas Safe Registered Engineers 
Companies who offer cover must provide Gas Safe Registered Engineers to carry out the work for you, which if you're desperate for an engineer you may well overlook. Ensuring engineers are qualified is as easy as checking the company or specific engineer on the Gas Safe Register Website. Enter their details to view domestic/commercial gas accreditations related to the work you need them to carry out. This is the most important step when choosing a legitimate central heating cover or repair provider.
ACTION: You can check registrations at www.gassaferegister.co.uk/find-an-engineer and always make sure you check their ID before entering your property.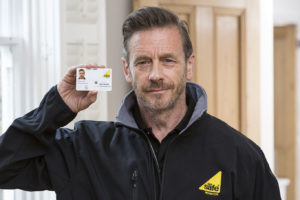 Directly Employed vs. Sub-Contracted Engineers
Did you know that some providers on the market don't employ their own engineers? Some larger companies will distribute your breakdown information to a network of local subcontractors affiliated with your chosen provider. These local small traders complete the work on behalf of the larger company which can affect the timescales and quality assurance of your repair or service etc. In this case, larger companies do this to reduce the direct cost of engineers while charging premium prices for cover policies. The advantage of O'Neil's is that our engineers are direct employees meaning that we are fully responsible for all aspects of their engineering delivery, i.e. employment and background checks, training, health and safety, parts supply, vehicles, access to gas safety certification and historic work records to name just a few elements – plus, there's no middleman to deal with if you're experiencing any issues.  
ACTION: Consider if you'd prefer a provider who has a consistent team of Engineers, or a provider who you never know who'll be arriving with you until they're there.  
The Scope of Boiler Cover & the Price
As with any insurance product, price shouldn't really be the only decision criteria. Take a look at the terms and conditions, what's included and what happens at the point of the policy renewing. Comparatively speaking, much of what's covered in your heating system will be similar from one provider to the next, there may be a small difference in pricing but there are always a few caveats to look out for. Read on for some of the key points to consider.  
The Condition of Your Boiler

No Boiler Cover providers will take you onto cover if your boiler is broken – the boiler needs to be in a reasonable working condition and often any pre-existing faults are excluded from the scope too, which is down to the engineers view on how long an issue has been present. There's often a period between the point of signing up and being able to call out an engineer. For your reassurance, always double-check the claims period before buying or switching from another supplier. 
ACTION: don't wait until the last minute to get covered, and check the age limit per policy. If you do have an old boiler, perhaps it's worth considering a new boiler. 
The Age of Your Boiler
Boiler age limits can also be in place as there's a correlation between age, breakdowns, parts availability and their price (as well as energy efficiency diminishing in older boilers) – although some providers don't ask this, meaning if they later find they shouldn't have taken you on, you'll need to request to be refunded for any payments you've made to date. The typical lifecycle for a boiler is around 12 years, but the cover age limits are often higher than that.  
ACTION: If your boiler's older than 12 years, consider upgrading – the chances of experiencing a breakdown reduce, and the efficiency increases leading to lower energy bills. Learn more on our O'Neil Gas site.  
What Type of Boiler Cover? 
Do you just want to cover your boiler and its immediate controls or your wider heating system? Each plan is priced differently depending on the scope of cover. This is usually a difference of a few pounds per month. Above all, you want to ensure you're selecting the right level for your needs. Typically you'll be able to spot this by the product name and high-level description. At O'Neil Care, ALL of our policies include the Heating System to make it easier for our customers. 
ACTION: Give some thought to what specifically you want to cover, check the product details and select the product that's right for your needs. 
If you have a System or Regular/Conventional boiler, ensure you're clear on which of the cylinders are covered, and for what kind of work (remember unvented cylinders take cold water directly from your cold-water mains whereas a vented cylinder is connected to a water tank by a vent pipe).  
ACTION: Read a bit more about the different types of heating systems and check what's covered to make sure you pick the right product. 
 Boiler Servicing
Does the cover include an annual boiler service? Some of the products available on the market do, but some don't – which is usually reflected in the price. Those without a service included are usually cheaper for monthly/annual fees. Although, If you do want a service included, then you need to pay in your second year of cover. Remember to also check if it's included every year you remain on cover, as sometimes it can be used as a hook and offered free in the first year. Moreover, the Gas Safe Register recommends boiler servicing as it helps ensure your system is safe and running efficiently. And, most customers do select a policy that includes it.  
ACTION: Think about if you want and/or need a boiler service. All our O'Neil Care products include an annual service for free. 
The Small Print…
Talking about paying more in future years… double check if the provider details what will happen to your price at each renewal. For instance, some providers price extremely low in year 1 to attract you in, then costs increase thereafter. Something to consider is that these costs can increase excessively if you've experienced a breakdown, similarly to car insurance. Plus, always be a little wary of providers who heavily incentivise with months free, percentage discounts etc. In effect, what this is doing is pushing the price up of your cover.
ACTION: Look for providers like O'Neil Care who don't change their pricing annually, or keep the change to a minimum. In addition, always read the company's sales promotion offer terms and conditions carefully.
You can save money by checking out local providers who can often be cheaper than the national suppliers. This is because their overheads are lower and their engineers are usually local. Remember, a companies size is not necessarily representative of the quality. Take O'Neil's for example, we have been Keeping Ayrshire Safe and Warm for over 25 years.  
Clear evidencing of the elements which are covered considering different system types are important factors to consider too.  
ACTION: Take a look over supplier sites to see how open they are about what's included in the product, such as for O'Neil Care here. 
If you're still in doubt or you have any questions about how O'Neil Care can help you out, speak to an expert. Our office team are available on 01292 619799 between 8am and 5pm Monday to Friday to discuss any queries you may have.