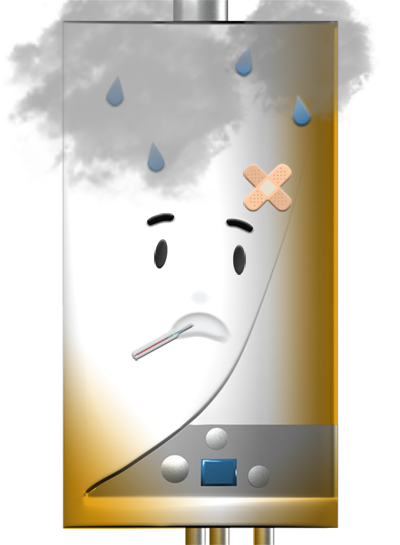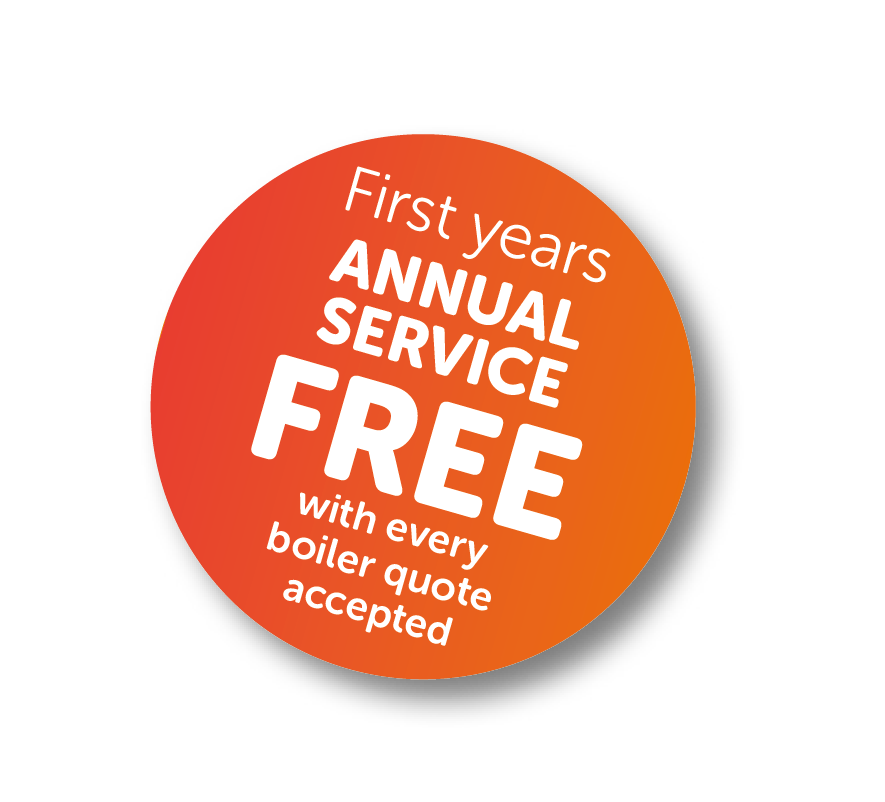 Time to invest in
upgrading your boiler?
If your old boiler only just made it through winter, now's the perfect time to upgrade it. Save on your energy bill, avoid expensive repairs and get first years annual service free with every boiler quote accepted.

Boiler and Central Heating Installs
An old boiler can be costly, not just in terms of repairs but also on your heating bill as it won't be as energy efficient as a modern boiler. So whether you're looking to replace your boiler as it's at the end of its life, or to save money on your bills, we can help.
O'Neil Gas install hundreds of boilers across Ayrshire every year. We work with a number of top manufacturers to provide a fantastic range of boiler models to ensure that the solution we install is based on a balance of the boiler best suited to the needs of the property now and in the future, and your budget. We're impartial and don't earn commission for recommending one brand of boiler over another.
Our installation advice and boiler quote is provided by our Gas Safe Registered Engineers who have also been trained by our partner manufacturers. We don't use sales teams to ensure that the full scope of an install is considered, and no problems are encountered at a later stage of the installation process.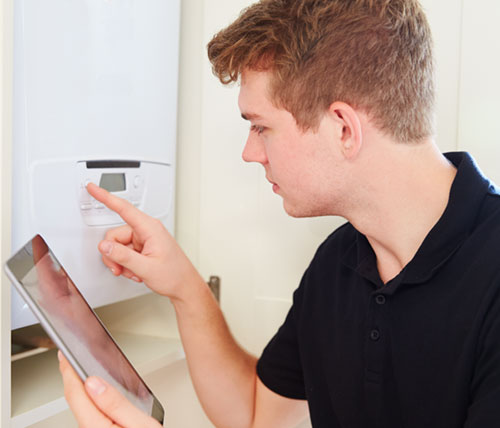 Boiler Manufacturers






Visit our brand new dedicated O'Neil Boiler Company website!
Find out more about the boilers & controls we sell and get a guide price for a new boiler to suit your property in under 60 seconds!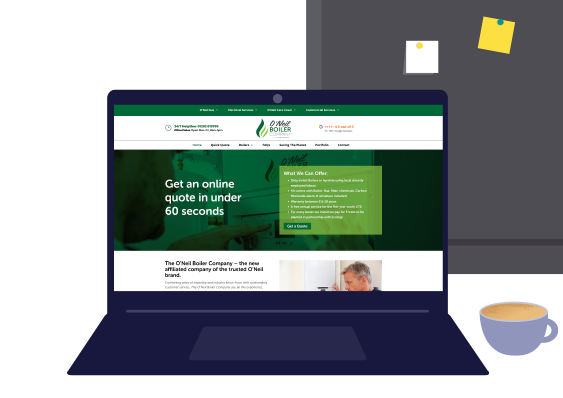 How much does a new boiler cost?
Our standard install bundle includes:
A free, no obligation quote and technical review – and a fixed price promise
No upfront deposit, and payment due within 30 days of the install being completed
A-Rated Baxi boiler
Fitting kit and flue pack, including Carbon Monoxide detector
Magnetic filter
Full system chemical flush
Programmable room thermostat
Minimum 2-year warranty, extendable to 10 years
Covid compliant fitting in less than a day
Removal and safe disposal of your current boiler

A free annual service for the first year worth £78
PLUS: A free annual service for the first year, worth £78, to maintain your boilers warranty as well as make sure your boiler is working safe & efficient
Variations, upgrades and other parts of your heating system
If you don't have a combination boiler or need a different output level, don't worry. We install boilers of all capacities and types – so if you've got a heating system that's a little bit different or includes cylinders, we can still help. If you want to change from or to a Combi, then we can help with that too. If you're unsure what type you have or would be best suited to you, you can check our Help section.
Plus, as well as replacing the boiler we're also able to move it to somewhere else in your property, upgrade or install new radiators and towel rails and add thermostatic radiator valves. We're also happy to upgrade your home to Smart Heating Controls so you can control your heating and hot water from anywhere, saving you even more on your energy bill. Whether it's a full installation, or a smaller job, we can assist.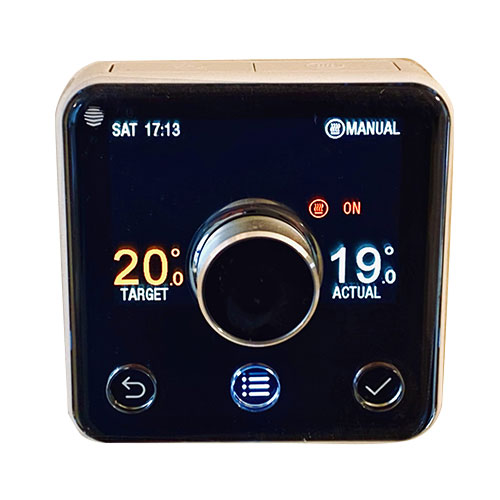 The boiler installation process
We'll organise a visit with one of our engineers who will discuss the installation and boiler options with you in a Covid-secure way and we'll provide a quote either via email or in hard copy shortly afterwards. Our preferred partner is Baxi, but we can also install Worcester Bosch, Vaillant, Ideal, Vokera, and Alpha boilers.
We'll follow up with you to discuss the quote, answer any questions you may have, and ask what you'd like to do next, but there's no obligation, or pressure to go ahead then and there.
If you'd like to progress, we'll arrange everything for you. We'll organise a convenient date with you and explain how best to prepare your home. The installation usually takes less than a day to complete and once it's done we'll tidy everything up and leave the area we've worked in clean and safe. We'll explain how to work your new boiler and its controls too. We'll certify the install is completed and once you've signed that you're satisfied with the works we'll send you the invoice, and your warranty.
To get a free, no-obligation visit scheduled, complete the contact form and we'll get back to you asap to discuss a convenient appointment time, or please call us on 01292 619799. Still not sure? Have a look at our Help content for more information.
For every boiler ordered with O'Neil Gas we will plant 3 trees through our partner

 

Ecologi
 

🌱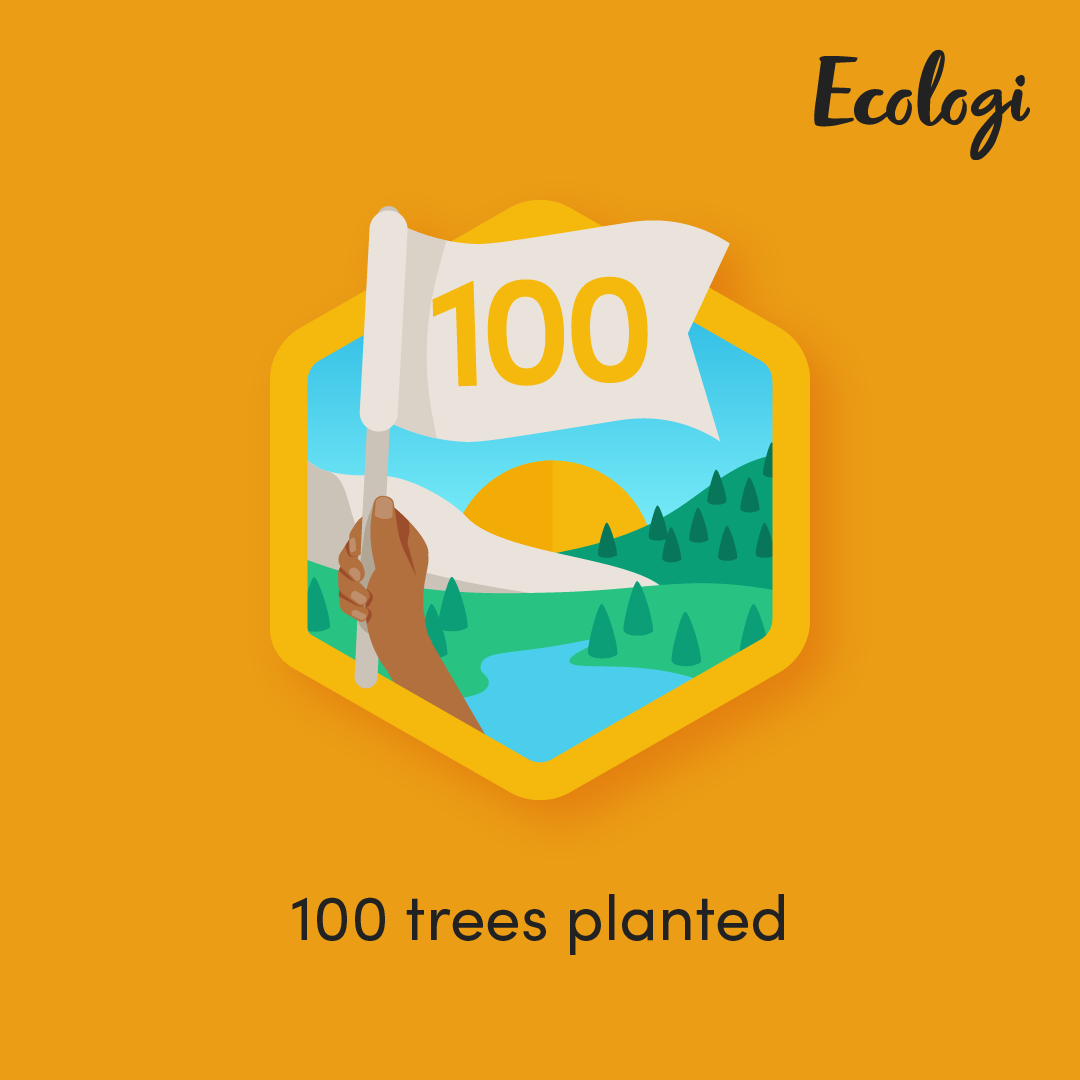 Trees are one of the best tools we have in removing carbon pollution from our atmosphere. All of the trees in the O'Neil Gas virtual Forrest will quietly absorb and lock away carbon from the atmosphere over their lifetimes.
Based on scientific research of mangrove forests, we know that a hectare of mangroves can sequester 3,082 tonnes of CO2 over a 25-year life time. Or 308KG per tree.
At O'Neil Gas we know how important the planet is to future generations & we are committed to playing our part to save the planet one day at a time.
Take a look at our virtual forest and keep an eye on its progress over the months and years.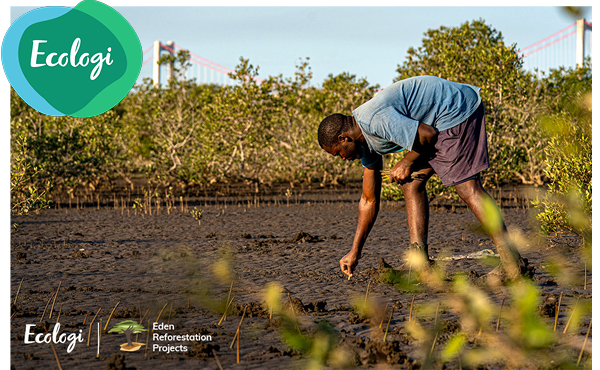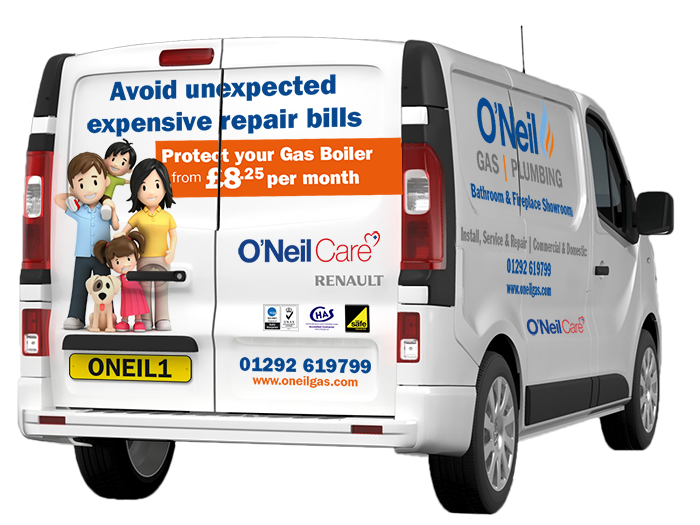 Join the ever growing group of O'Neil happy customers…