New Boilers and Central Heating Installation
Old boilers are less efficient than new ones. That's because they use more fuel to produce the same amount of heat. They also breakdown more often than new gas boilers.
Arrange for a boiler installation quote by O'Neil
Arrange a new boiler and central heating quote by calling O'Neil on 01292 619799 or using our online form.
You can avoid any large cash outlays through our boiler finance scheme. You can pay for your new boiler or full system over 2, 3, 4 or 5 years we also offer finance starting for as little as £29 per month.
Why choose O'Neil for your new boiler?
We offer a range of affordable energy efficient boilers. They'll help keep your bills down and come with a full 5 year warranty.
Our installation teams fit more than 600 boilers each year. We are known throughout the South West of Scotland for supplying quality boilers brands such as Valliant & Worcester who year after year finish in the top two for quality and reliability in the trusted independent Which magazine yearly report.
O'Neil have 16 engineers and a dedicated Installation Manager who look after your installation from quote to completed job. This allows us to offer an excellent back up service for any issues that need attention with your new heating system, even a few years in the future.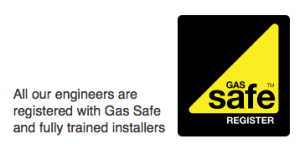 The many one man bands out there now just cant offer this level of service or 24 hour availability. For new boiler that should last you 15 years you want to choose the best, that's why you should chose O'Neil as we are experts in what we do. We are known for our quality but we also are known for our competitive pricing structure.