A landlords Gas Safety Certificate is essential for both landlords and tenants alike. This certificate is provided by landlords as confirmation that all gas appliances and systems are in good working condition. As well as, providing professional quality assurance for the safety of every tenant living in the property.
Your Gas Safety Certificate is more than just a piece of paper.  
An unregulated, badly fitted, poorly serviced gas appliance can cause gas leaks. The most common gas leaks are a result of fuel not burning completely due to a lack of oxygen. Gas leaks have the potential to release carbon monoxide (CO) into the home. Subsequently, causing CO poisoning, fires, or even explosions. CO is a highly poisonous gas that can kill quickly with no warning. You cannot see it, taste it, or smell it. 
Therefore, every landlord is legally responsible to get all gas appliances, fittings, and flues throughout their tenanted properties checked annually for the safety of the inhabitants. Landlord's Gas Safety Certificates (GSC) must be complete before re-letting the property and once every year during the tenancy. These appliances also include those in communal areas used by the tenants. 
GAS SAFETY REQUIREMENTS FOR LANDLORDS
Landlords are obliged to maintain the gas pipework, flues, and gas appliances on an annual basis according to "Regulation (36)(2) of the Gas Safety (Installation and Use) Regulations 1998". This includes both permanent or portable appliances/fixtures.  
The Landlord is to ensure that all appliances are checked by a 

Gas Safe Registered

 engineer and the outcome recorded on a Gas Safety Certificate.

 

Every landlord must ensure that every new appliance or flue undergoes an annual gas safety check within the first 12 months of installation.

 
A Landlord must keep records of the safety check for 2years

 

After each check, a landlord should issue a copy of this certificate to new or existing tenants. The tenants' GSC is issued within 28 days of the completed GS check. Similarly, a GSC should also be issued before the occupancy of any new tenant. Landlords can issue the gas safety check as a hard copy or send it out electronically.

 

Landlords should ensure that the chosen engineer undertaking this check, holds the relevant qualifications to work on the specific type of system in the property e.g. Domestic Gas, Oil, LPG certifications, etc. landlords or tenants can confirm if an engineer is certified by requesting that they present their ID card on arrival or by checking the Gas Safe Register. Alternatively, you can contact


O'Neil gas

to guarantee qualified engineers carry out these checks.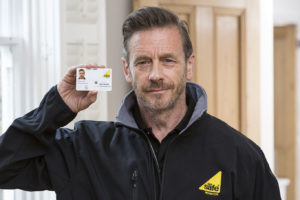 GAS SAFETY REQUIREMENTS AS A TENANT
Request!
As a tenant, do not underestimate the importance of a Gas Safety certificate. It is your assurance that all your appliances are safe. Therefore, it is important to request a copy of the GSC before moving to new accommodation. Or at specific annual intervals during occupancy.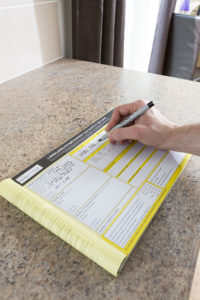 How do I find an engineer?
Securing the most suitable engineer is as easy as picking up the phone to O'Neil Gas. We'll allocate the best local engineer for the job. We recommend popping us on your speed dial for an even easier service.  
With O'Neil gas, the right Engineer is sent to carry out your checks either as a one-off Gas Safety Certificate visit at £78, or as part of an annual Boiler Cover contract which also provides the reassurance and peace of mind that if the tenant experiences any issues, they or the landlord can contact us 24/7/365, and all for as little as £8.25 per month (with an £80 excess), or our most popular cover plan at £16.25 per month (with no extra fees to pay).  
O'Neil Care cover is connected to the address listed on the property; If a tenant or landlord contacts O'Neil's, we'll be able to find your details easily and send out an engineer ASAP. No complicated verification process!
The added bonus for landlords is the ability to add up to 5 properties through our specific Landlord Cover sign-up journey, without going through the hassle of entering bank account details multiple times.  
Sign-up today for total cover, and total peace of mind.