News
First Minister Nicola Sturgeon visits O'Neil's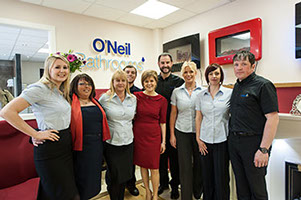 View pictures and video of the First Ministers Visit
---
O'Neil Gas Corporate Responsibility
We are pleased to announce that O'Neil Gas has decided to adopt The AQ Trust as our chosen charity for the North Ayrshire Area. As a company we have our roots firmly in Ayrshire & we feel its our responsibility to give something back to the people of Ayrshire who need support and help.
The AQ Trust makes a difference by helping local people who are facing a crisis, the donations received help to make peoples lives better by providing emergency beds, starter pack, fuel top ups and food.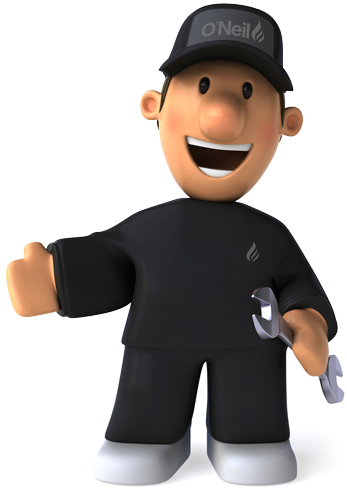 O'Neil Gas Achieve Certification to ISO 9001
O'Neil Gas recently achieved certification to ISO 9001 for the companies Quality Management system with NQA, a leading UKAS Global certification Body.
ISO 9001 is the internationally recognised standard for Quality Management Systems (QMS). It is the most widely used QMS standard in the world, with over 1.1 million certificates issued to organisations in 178 countries.
ISO 9001 provides a framework and set of principles that ensure a common-sense approach to the management of your organisation to consistently satisfy customers and other stakeholders. In simple terms, it provides the basis for effective processes and effective people to deliver an effective product or service time after time.
O'Neil is a family run company providing gas and plumbing services to home owners and businesses in Ayrshire and has been delivering quality services to happy customers since 1995. Each year O'Neil carries out over 20,000 service and breakdown calls across the private and public sector.
The Company install Gas Boilers and Full Bathrooms and repair and service all make a model of gas appliances. They also have an onsite Fireplace & Bathroom showroom at their head offices in Green Street, Ayr. The newest division of the company is O'Neil Care which offers Homeowner/businesses protection to their gas boilers and fires against any expensive repair as well as a free annual service for a low monthly fee.
The company knew by going through the ISO 9001 process, a huge investment in time and training of its staff was required. However, the most important aspect was that at the end of the process the company would improve the quality of service provided to their customers.
They also knew this investment in the company would separate them from other Gas & Plumbing companies in Ayrshire & take them to a new level giving customers all over Ayrshire the confidence to know O'Neil's have undergone an in-depth independent audit & been awarded the international gold standard when it comes to quality customer care.
O'Neil appreciate that price is important to customers nowadays but the company believes quality is very important to customers too, especially when it comes to Gas safety. Quality & Safety is a huge factor for customers when choosing which company to trust & this new award is just another reason to choose O'Neil's over other companies who don't operate to the same high standards.
O'Neils spent 12 months working on every process within the company, including the training of all the 20 members of staff, enabling them to pass the external audit in March 2015. To retain the ISO 9001 stamp of approval, the company will be audited annually ensuring the high level of service for all its customers is maintained.
MD, Brian O'Neil feels "this is clearly a huge achievement for O'Neil's, I am delighted our company has been awarded an international award for quality. All the long hours & hard work of my staff and myself is completely worth it when you achieve awards like IS0 9001".
O'Neils have already noticed improvement in customer satisfaction levels throughout the Company and services offered.  In addition, having international recognised processes and system in place the company has also seen an increase in customer retention as well as an increased level of new high profile commercial clients that are aware of the benefit of dealing with a company that has been awarded ISO 9001 QMS.
O'Neil Gas win Irvine Housing Gas Maintenance Contract
After an in depth tendering process which judged all gas contractors on the quality of their workmanship, customer service and ability to manage the contract we were delighted to be selected as first choice by Irvine Housing and their tenants. The partnership agreement has been awarded for an initial 5 years and if performance targets are met the contract can be extended for a further 5 years.
Managing Director Brian O'Neil
"Myself and all the staff are delighted to be awarded this contract with Irvine Housing, we feel Irvine Housing is an excellent example of how a Housing Association should be managed.
They are known for how well they treat their staff, tenants and contractors and their recent National award for making it into the Sunday Times top 100 non for profit companies to work for speaks volumes on how well they are managed by Irvine Housing Management and The Riverside Group.
Being chosen by a selection panel that included The Riverside Group,Irvine Housing management and representatives from the tenants group gives us great confidence that the service O'Neil Gas is delivering is regarded as excellent, we look forward to continuing to offer this excellent service to Irvine Housing and their tenants over the lifetime of the partnership".